Regular price
Sale price
$30.00 USD
Unit price
per
Sale
Sold out
Choose from our 2 Mini Explosion® Cakes! Exactly the same as our larger cakes...just smaller!

Rainbow

4 Rainbow Vanilla Layers

Our Signature Cream Cheese Frosting
Rainbow Nonpareils or Cara the Unicorn Decoration
Sprinkle Surprise in the Center
Cookies n' C.R.E.A.M.

4 Black Cookies n' Cream Layers

Our Signature Cream Cheese Frosting
Black & White Nonpareils or Fabs the Unicorn Decoration
Sprinkle Surprise in the Center
Cake Size:
Mini Cake - Serves 2-4
DELIVERY
We recommend ordering your cake to arrive at least two days before it is needed. For example, if you have a celebration on the 20th, choose the 18th as the delivery date (or earlier!).

PACKAGE DETAILS
- 1 Cake

HOW IT SHIPS
Ships frozen with ice packs
Will thaw in transit

TO SERVE
Can be enjoyed cold or at room temperature

STORAGE INSTRUCTIONS
Refrigerate after receiving.
Can be stored in refrigerator for 6 days or in the freezer for up to 6 months

See our FAQ for further details
See All Allergens
Rainbow Vanilla - Butter, Sugar, Powdered Sugar, Cream Cheese, Eggs, Flour, Milk, Baking Powder, Salt, Sixlet Chocolate Candy, Jimmies, Nonpareils, Meteor Chocolate Candy, Food Coloring, Cookies N' C.R.E.A.M. - Butter, Sugar, Powdered Sugar, Cream Cheese, Eggs, Flour, Milk, Vanilla Extract, Baking Powder, Salt, Food Coloring, Oreo pieces, Sixlets, Gel Sprinkles, Nonpareils
See All Ingredients
TO STORE Cake ships frozen and may contain dry ice. Dry ice may dissipate in transit. Do not remove dry ice with bare hands. Store cake at room temperature for up to 4 hours, in the refrigerator for up to 6 days, or in the freezer for up to 6 months. TO SERVE STEP 1: Thaw in the refrigerator for at least 4-6 hours or at room temperature for 1 hour. STEP 2: Slice & enjoy!
See All Instructions
View full details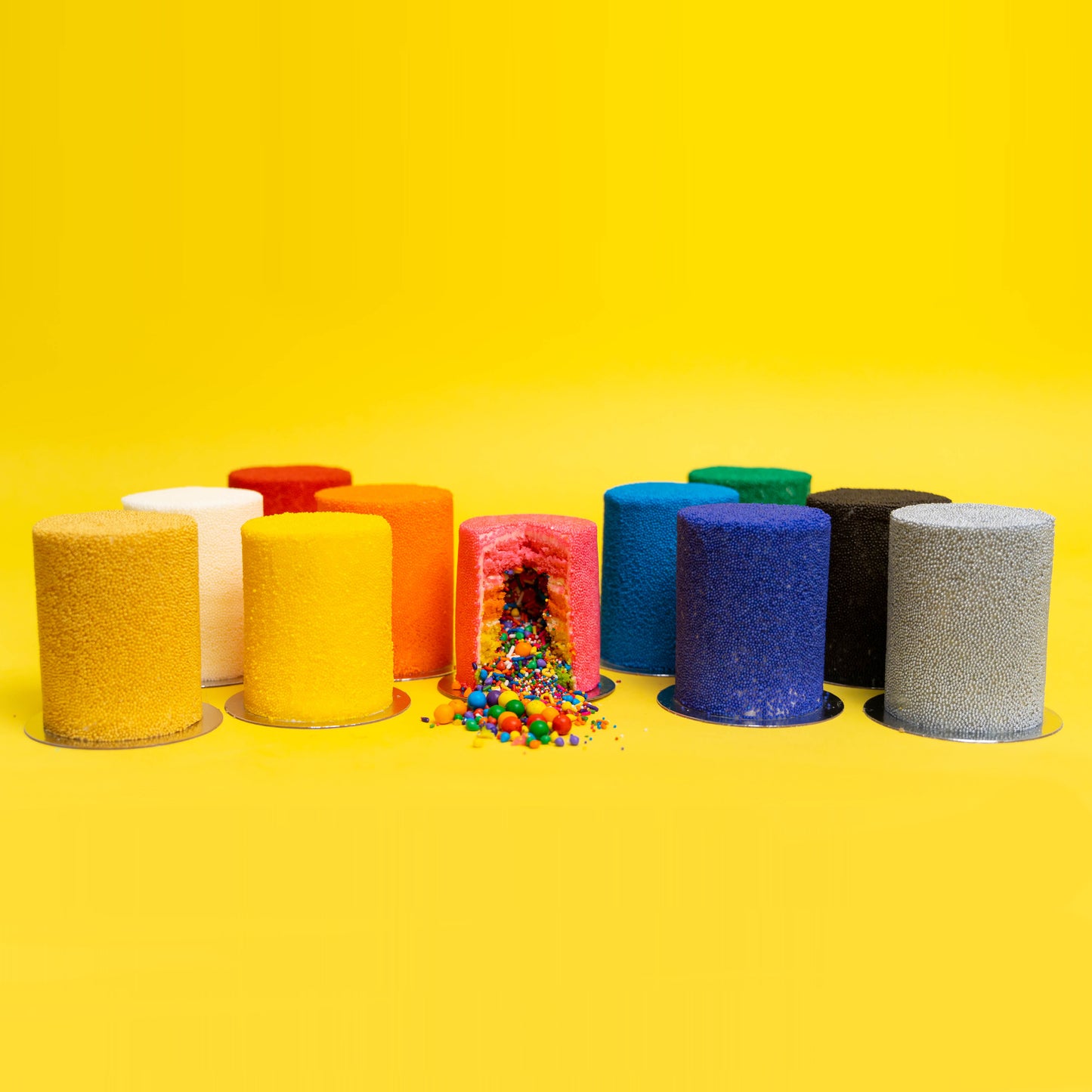 Our treats are...
Feature Premium Ingredients
We only use real ingredients (think cream cheese, butter, eggs, and sugar) none of that can't-pronounce stuff
Made Fresh
We make our cakes and treats to order, so that you receive a delicious product every time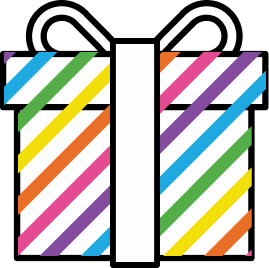 Fondant-Free
We don't use fondant on any of our products, because we make taste a priority. But that doesn't stop us from creating incredible designs and creations.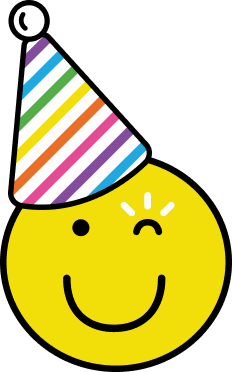 Preservative Free
Our products do not contain any preservatives. They have a short shelf life in the fridge and at room temperature as a result, but we think it is absolutely worth it.